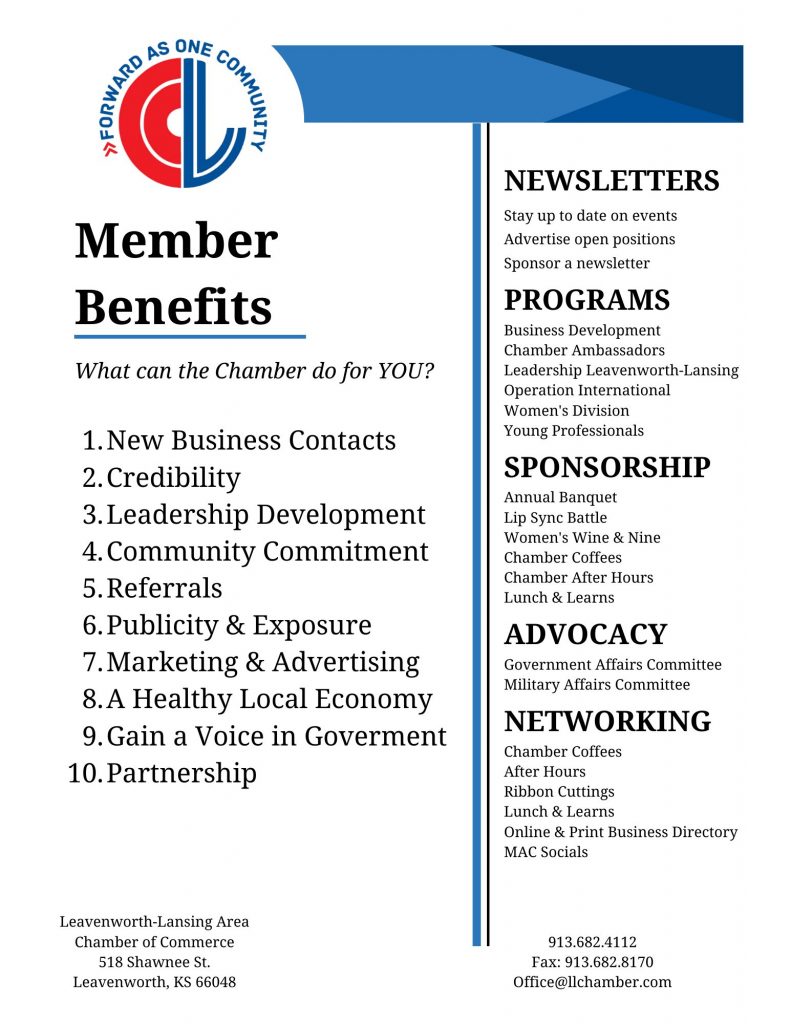 Your Leavenworth / Lansing Chamber of Commerce is involved in many local business and community activities. We have multiple ways of spotlighting your business as a benefit of membership and special sponsorship opportunities when you and your business joins the chamber.
Opportunities
The LLCoC enhances and leverages the talents and resources of its members to create networking & marketing opportunities and to educate the business community for growth and success.
Advocacy
The LLCoC is an advocate for its broad and diverse member businesses, creating a climate of growth and success that benefits all.
Impact
The LLCoC provides unique opportunities for businesses and individuals to make a difference by informing them of important community issues.
Focus
The LLCoC helps build stronger communities by staying focused and involved in the top business, civic and social challenges.
By the Numbers:
Networking is vital for a new or growing business. Your Chamber of Commerce has a wide variety of event opportunities available, all of which Chamber Members are eligible to attend.
Yearly Chamber Events: 35
Yearly Program Events: 82+
______________________________
Total: 117+ Events