Leavenworth-Lansing Area Chamber of Commerce
Chamber Member Monthly Spotlight:
Citizens Federal Savings Bank
Website: CitizensFSB.Bank
Location(s): 5151 S 4th St, Leavenworth
312 S. 5th St, Leavenworth
15500 State Ave. Basehor
Phone Number: 913.727.1040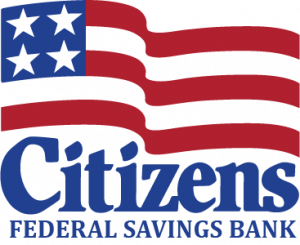 Citizens Federal Savings Bank is a full-service community bank proudly serving our customers since 1884. We specialize in mortgage and personal loans, consumer, and business banking products and services, anchored with unmatched customer service. Our core values of Care, Commitment and Customer Service are embedded in every facet of our day-to-day operation and remain the foundation our long-standing relationships with our customers and community. We are honored to be a part of the communities we serve and thank the Chamber and its members for the hard work and dedication to promote and grow local business.