Give a gift and support your community- give a Go Local Gift Card!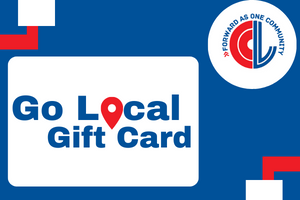 The Leavenworth-Lansing Area Chamber is partnered with Yiftee to offer e-cards to members. The gift cards are redeemable at any participating member. Purchase a card and send it by email, text, or print to hand-deliver.
E-cards:
-Attached to email or text, can't get lost or forgotten at home
-No disposable plastic cards to toss out
-Can be scheduled ahead of time, and no worries about shipping delays
If your business is a member of the Chamber of Commerce, you can join the Yiftee program, no purchase required!
Follow the link and scroll to the bottom of the page to sign up, or email Office@llchamber.com to get started!